A leading doctor and chair of the Royal College of GPs, Dr Helen Stoked-Lampard, has caused a stir by suggesting that eating 5-a-day is "unrealistic" for many families due to the cost. Instead, Dr Stoked-Lampard is suggesting 2 portions of fruit and vegetables a day is more realistic. However, Public Health England disagrees and says it is entirely achievable.
Fruit and vegetables have many proven health benefits, and the more portions you can eat the better! Here at FTFs, we have produced this infographic to prove that it is possible to eat your 5-a-day on a budget, and with a bit of forward planning, it doesn't need to be tricky!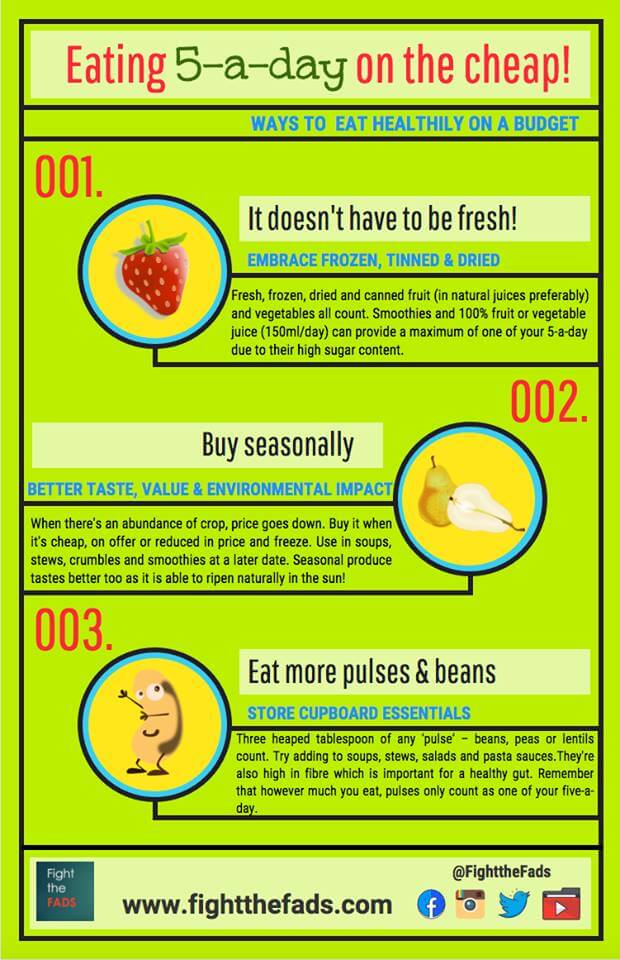 For more top tips on meeting your 5-a-day read this BDA food fact sheet.