Sugar was the hot topic of nutrition in 2016 with the consensus that 'too much sugar makes us fat' and we are eating too much of it! In fact, last year saw the announcement of new sugar guidelines recommending that adults should be consuming no more than 7 cubes (30g) of sugar each day.
We know we should eat less sugar, yet sometimes when we're out for a drink or want to grab something to quench our thirst, a plain bottle of water can seem a bit boring…What other sugar-free choices are there if you aren't a fan of diet drinks?!
That's where UGLY drinks come into their own, a new brand of soft drinks flying off the shelves.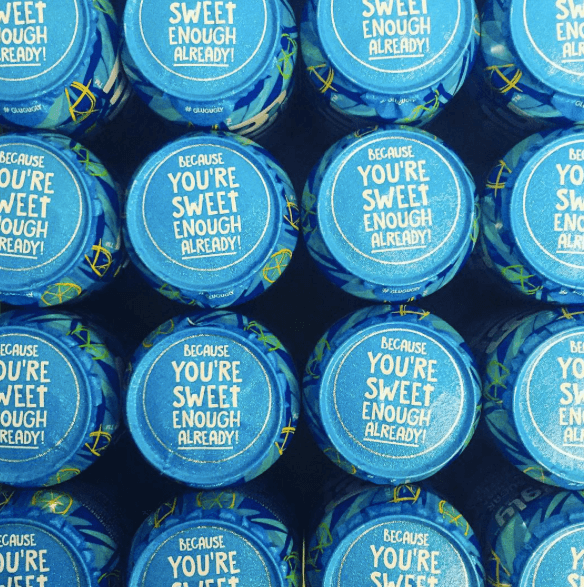 We spoke to UGLY's co-founder Hugh Thomas (on the right) about their new concept…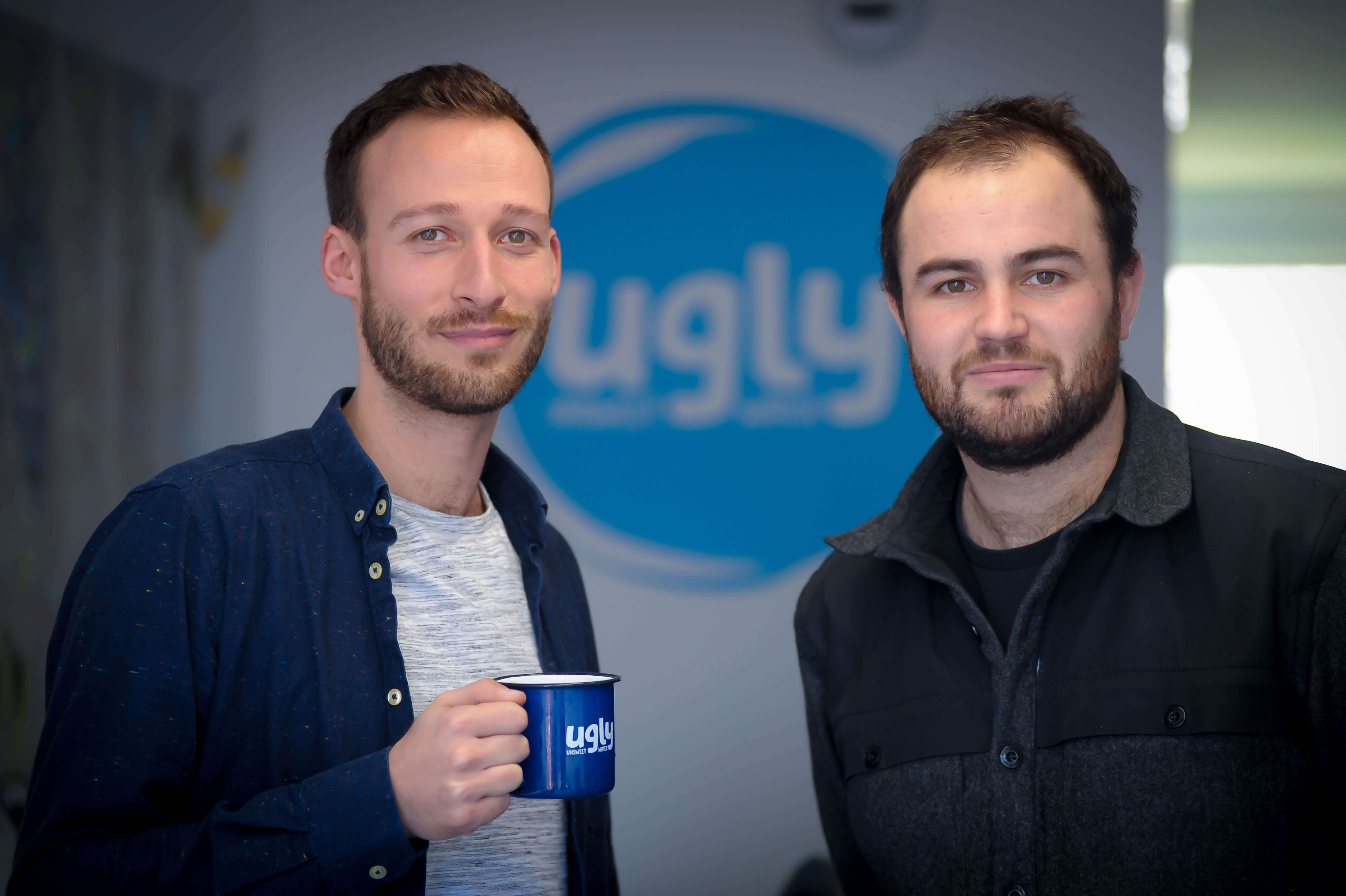 1) How do you make your drinks taste so good without sugar?
"We don't think that food needs to be sweet to taste great. We decided to use the essences and oils of the fruit to give our drinks a more subtle taste without adding sugars, sweeteners or artificial ingredients in the process. We like to think an ice cold can of Ugly is as refreshing as it gets without any bad stuff!"
2)  What's the story behind the brand name 'UGLY'? 
"When Joe and I set out to create the Ugly brand we wanted to create a name that poked fun at the status quo. We think too many food and drink brands promise to make you healthier, happier, more energetic or beautiful. They over promise with their branding and ultimately under-deliver with their products. With ugly we sought to do the opposite. Ugly is beautiful on the inside and Ugly on the out. It's just 100% natural fruit- infused sparkling water with no sugar, no sweetener, no calories and no artificial ingredients."
3)  Who's the most famous person that drinks UGLY?
"We've had a few famous people enjoy cans of Ugly…one of our favourites (and one of the nicest) was Luke Skywalker himself, Mark Hamill! Jedi's drink Ugly :)"
4) What's the most popular flavour? What inspired your flavours?
"We don't actually have a 'most popular' flavour. both do as well as each other! We always wanted to use 100% natural fruit flavours for the first products we launched and felt something with a citrus hit and something more fruity and tropical would be a good pairing to launch with. We're excited to launch more flavours in 2017…watch this space!"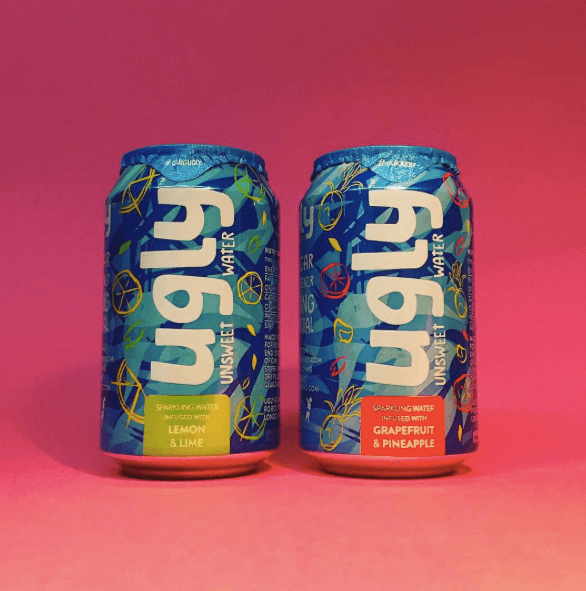 5)  Where can we find your drinks?
"Ugly is now sold in over 1000+ stockists across the UK. You can find us in As Nature Intended, Farmdrop, Holland & Barrett, Planet Organic, Selfridges, Sourced Market and Whole Foods Market amongst a range of other leading independents.  Alongside this, you can buy cases on our Ugly webshop at uglydrinks.com  and if you use the code 'FIGHTTHEFADS' at our check-out, you can get 20% off your order until the end of February 2017."
6) What's your favourite meal to enjoy with a can of UGLY (what's your favourite flavour too!)?
"Ugly tends to go with almost any meal but it's great with a healthy lunch, like a salad, as you can enjoy a cold can of fizz without any guilt! I don't have a favourite flavour (I love them both equally!), but hopefully the ones we have coming soon will give the current flavours a run for their money!"
7) What next…?
"We're really driven to make Ugly a healthy, accessible and affordable alternative to fizzy drinks to as many people as possible. This means working hard to get more listings and introduce more flavours that people enjoy at a price that doesn't cost the earth!"
8) We've seen you out and about a fair bit, how has the public's response been? 
"Consumers are craving drinks without sugar and sweetener so response has been overwhelmingly positive. I think the message is loud and clear to all drinks producers that consumers want healthier alternatives and it really is their choice driving the change."
 Want to get your hands on some UGLY?!  Here's your chance…our first give-away in collaboration with UGLY.
Conditions:
LIKE and SHARE this Fight the Fads post on Facebook to enter a draw to win one of three exciting prizes.
Entry open to UK residents only.
Prizes:
A month's supply of UGLY
Two runner's up- a crate of UGLY drinks (X4 cans)
The competition is live for ONE week only, starting Wednesday 18th January 2017. Winners will be selected at random and will be announced on our Facebook page at 8pm on Wednesday 25th January 2017!
Good Luck everyone!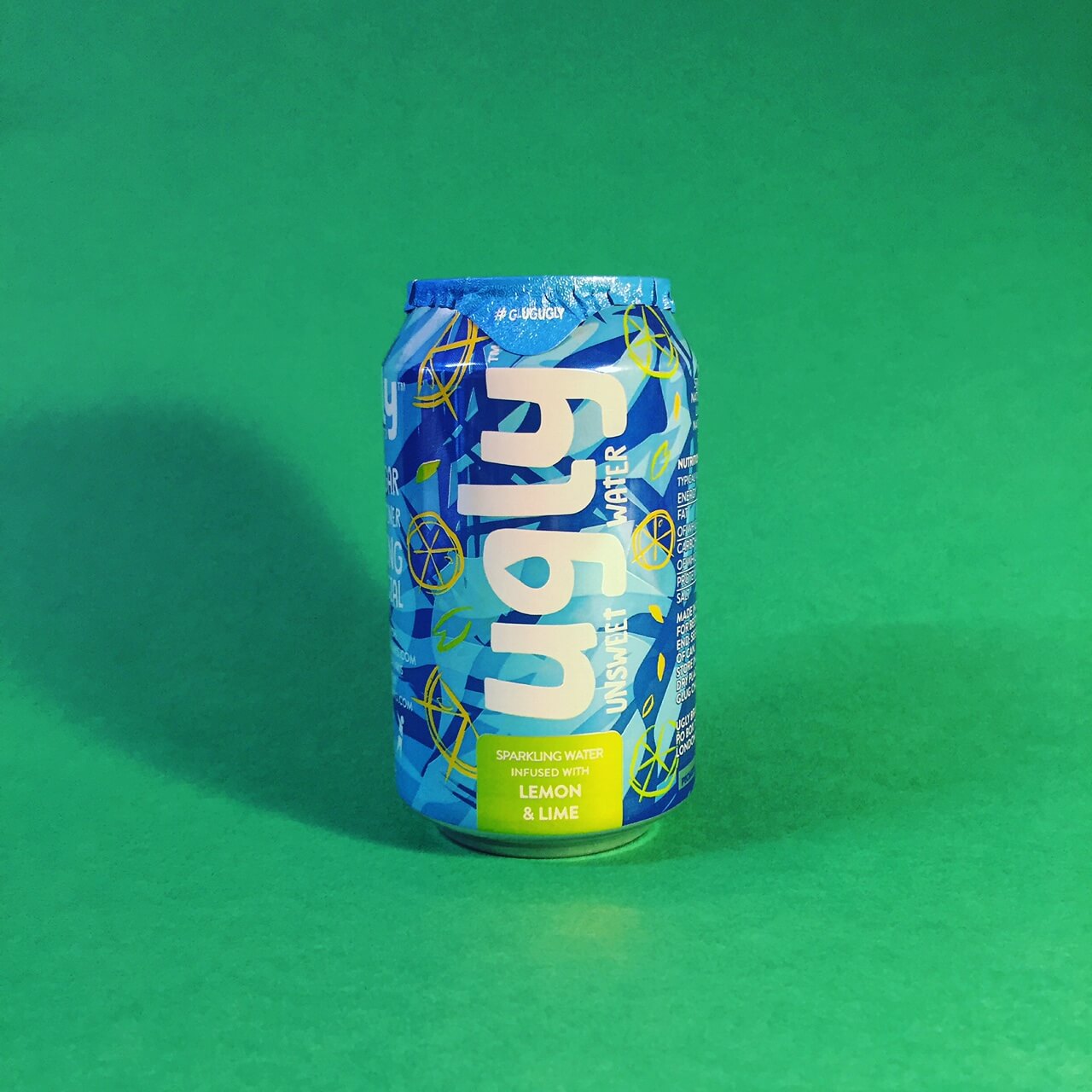 Our thanks go to team UGLY for helping to make this giveaway happen! Disclaimer: we were not paid to make this post, and we do not endorse this product over any other water beverages.