The low carb diet has undoubtedly been around for some time. It has gained a lot of media attention over recent years with the likes of Kim Kardashian, Jennifer Aniston and Sharon Osbourne following or promoting commercial low carb diets such as the Atkins. We were asked whether the low carb diet could have a role in helping patients who need to lose weight or have type 2 diabetes.
What does the low carb diet look like?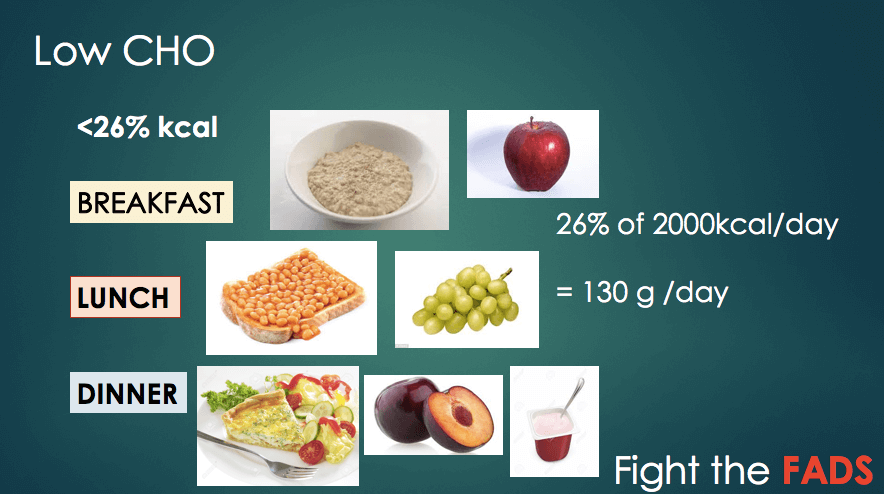 This is what a day on a low carb diet could look like. It involves eating less than 26% of your daily total calorie intake from carbs (about 130g of carbs per day for the average woman). This is about half of the normal recommendations for carb intake (50-55% of your daily total calorie intake from carbs).
Is the low carb diet right for me?
The good news:
Studies have shown that initial weight loss on the low carb diet is marginally superior (by about 1-1.5kg) than low fat diets in the first few months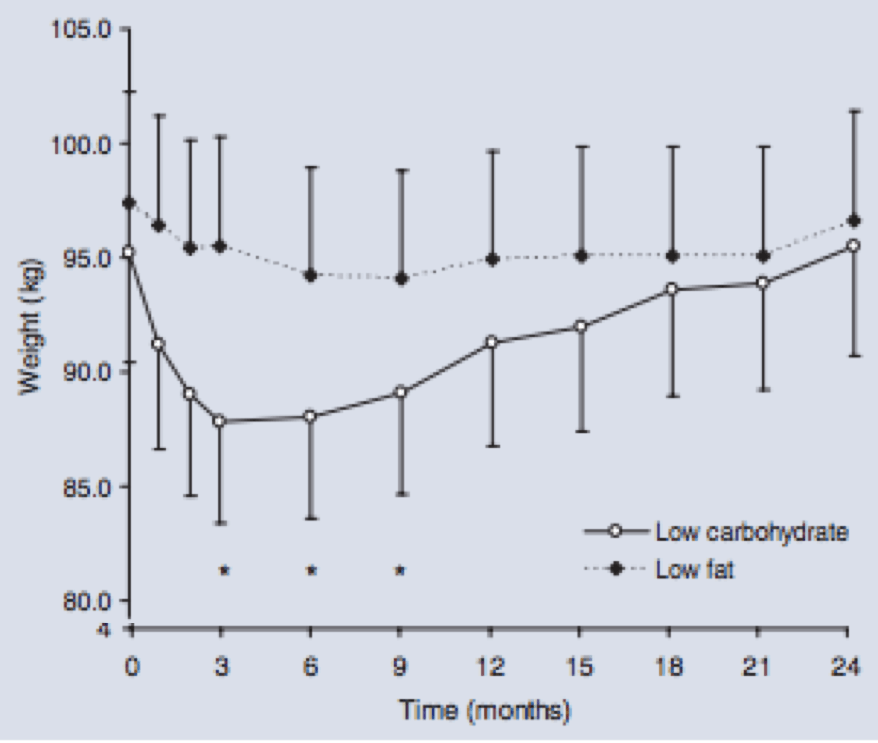 The bad news:
This small difference is not sustained beyond 2 years on the low carb diet
Like most diets, many people on the low carb diet regain weight with time
The low carb diet is very difficult to follow- there is a drop-out rate of up to 50%
The good news:
A study showed that even if you don't lose weight, a low carb, high protein diet can reduce postprandial and fasting blood sugar levels- this is particularly good for people with diabetes
A study found that when on the low carb diet, switching carbs for foods high in fat and cholesterol does not increase the bad cholesterol in the blood
Summary:
This diet is hard to follow, and in terms of weight loss- it is only marginally better than other diets. However, even without weight loss, low carb diets can be useful for lowering blood sugar levels in some people with type 2 diabetes. However, this diet is not for everybody- it is hard to follow and has a high dropout rate. The 'best' diet is one which a patient can follow-what works for one might not work for another. Dietitians are therefore trained to tailor dietary advice to suit the individual.
Disclaimer: we are student dietitians and are therefore not qualified to give individual dietary advice. This article is a review of the evidence behind the role of low carb diets in clinical practice. Always consult your GP or dietitian if you have concerns about your diet.